Please sponsor our Yarrells Race for Life Team and raise money for Cancer Research UK
On Sunday 19 June  2016, 11am, at Poole Park, our Yarrells pupils, parents, staff, friends and family will be taking part in the Race for Life.
Please sponsor us and help raise money for Cancer Research UK.  Click the JustGiving image below.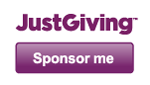 Our team is larger than ever, taking part are:
Kristal Bowdler, Rhiannon Cummings & Fleur Cummings
Chantelle Hencoq, Ruben & Levi Dicker
Angie & Ella Guy
Kirsten Watson & Kira Cook
Eleanor Blakeway
Emma, Grace & Oliver Crowe
Ruth, Fergus & Nancy Taylor
Ute, Katia, India & Nicolas McCrudden
Anna, Rocco & Diggory Cribb
Melissa & George Rawlings
Helen, Eddie, Tom & Jonah Shepherd
Melanie, Emma & Lucia Smith
Alfie & Eleanor Roper
Mia & Joe Caton
Matilda Raynor
Thank you for your support.